The season of love is finally upon us! It is finally the time for lovers to relish in their affection and indulge in the capitalist-fueled yearly consumerism culture that is supposed to speak volumes about how you feel about your significant other. I say this at the risk of sounding cynical but I am truly a hopeless romantic who loves being in love and exploring romance and cute couple activities that have everyone gagging. Finding love is a beautiful thing and deserves to be celebrated and we have Saint Valentine to thank for this! It does not have to be a despondent time for single people as it is a tradition that the holiday is meant for couples only. I have celebrated Valentine's Day as a single woman in Nairobi and got myself and my friends flowers and edible arrangements and relished in the love that is friendship.
Finding something original to do during this lovers' holiday may bring some unnecessary stress and dampen the mood. Do not worry, I have done your homework for you, and I might smugly add, I understood the assignment. In this blog, I have shortlisted a list of 10 ideas to do for Valentine's Day;
ROMANTIC EVENING AT NOIR GALLERY
If you and your partner are lovers of art, this gem on Muthangari Drive, Nairobi is perfect for your budding romance. Feast your eyes on the numerous select art pieces that adorn the walls, as well as the sculptures placed strategically as you take a romantic stroll through the gallery. At Noir Gallery, you will have the pleasure of enjoying a variety of delicacies and sharing a bottle of wine from the selection at Noir Kitchen. The ambiance in the lush green garden is ethereal especially in the evening with fairy lights hanging from the tree branches under the moonlight. Since Valentines Day this year happens to be on a Monday, Noir Gallery is one of the best places to decompress after a long day at work and celebrate your love. I highly recommend making your reservation early and making time to beat Nairobi traffic to beat their relatively early closing hours. Noir Gallery is open daily from 12 noon to 10 pm.
2. JAZZ EVENING AT NAIROBI STREET KITCHEN
Nairobi Street Kitchen have captured the essence of Nairobi in their style concept which includes artwork from local artists, a stage for jazz night performances and delicacies from their urban-themed restaurants. An evening at Nairobi Street Kitchen is ideal for couples who enjoy jazz, an evening of fun and a wide variety of food. Luckily, Nairobi Street Kitchen have curated a Valentines Day experience for couples which includes bottomless cocktails, a 5-course meal and live jazz performance. The Chef's 5-course menu goes for KSH 3500pp and KSH 5500pp with a wine pairing. The different coloured lights at Nairobi Street Kitchen and jazz music make for the perfect ambience for young lovers who would like to enjoy a night of fun and good live jazz music.
3. DRIVE TO SCENIC TIGONI AND ENJOY DINNER AT A COUNTRY CAFE.
As a girl who grew up in the country, the lush green tea plantations in Tigoni captured my heart. If you and your lover are the type of people who would enjoy a scenic drive to Tigoni and lunch or dinner with a fantastic view, then this plan is just for you. Thayu Farm Hotel sits on the hills in Tigoni, Limuru in the middle of a beautiful garden and is quite lovely for its bucolic setting. Thayu Farm Hotel have curated the perfect Valentine's Day menu that goes for KSH 3500 per couple and KSH 1000 per child that includes a 3-course meal. Start your date by taking the scenic route to Tigoni Hills to get away from the fast-paced life in the city. The country hotel has that endearing old school charm that will definitely set the mood for you and your lover. After dinner you can take a stroll in the garden before you drive back. You can also choose to spend the night at Thayu and enjoy a quiescent evening in Tigoni.
4. ROMANTIC HORSEBACK RIDING AT PARADISE GARDENS.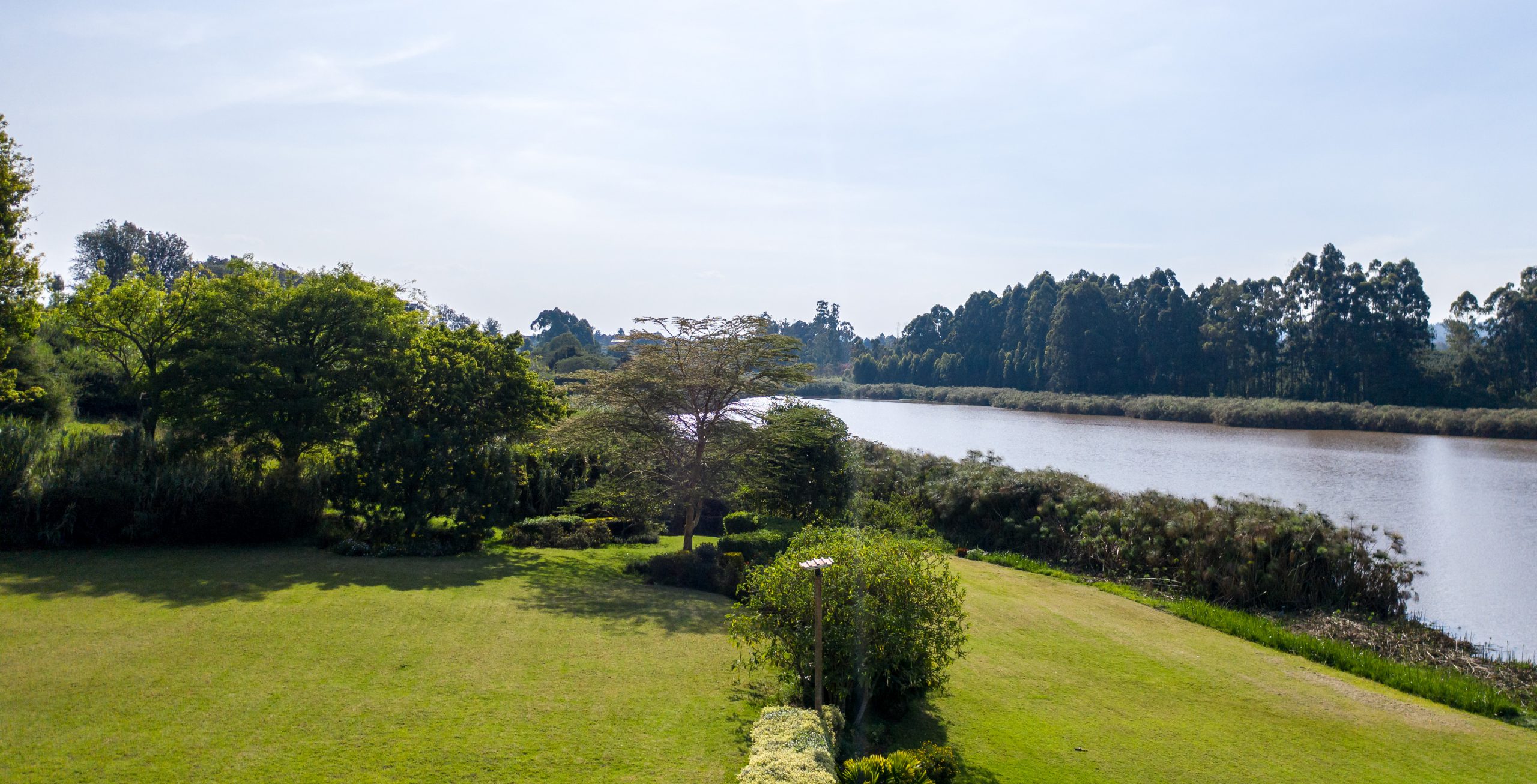 Surprise your honey by making a reservation with The Stables Kenya and planning a romantic date at Paradise Gardens, located off Kiambu Road. Firstly, I would recommend giving him or her a heads up to dress down and expect an outdoors themed date. The views of the man-made lake and plentiful greenery at Paradise Gardens make for the perfect romantic date and is quitea scene out of Bridgerton. The icing on the cake would be conveniently having a packed picnic basket and setting up a picnic site by the lake thereafter. If you are looking to propose to your significant other this Valentine's, this is definitely the perfect plan for you! Call 0712314085 to make a reservation for a date of your choice.
5. BOOK A PRIVATE TOUR OF THE BIG FIVE BREWERIES AT W-TAP ROOM.
You may think that a bar is not necessarily the epitome of romance. However, who says the idea of romance has to be conventional. I have quite a sentimental attachment to bars that have personality and the occasionally chatty bartender. Needless to say, I was quite enchanted by this tavern tucked away at the Big Five Breweries in Baba Dogo, Nairobi. If you are the type of couple who enjoy craft beer and beer cocktails paired with a variety of food prepared by the resident Chef, then this bar is definitely the place you should visit.
Impress your date by booking a private tour of the brewery on 0773388332. Thereafter, enjoy a tasting of the different kinds of beers while having dinner as you make conversation. The W-Tap Room Bar closes at 7pm so this should be factored in while planning your date and making a reservation.
6. ROMANTIC EVENING WITH ITALIAN FOOD AT BAMBINO RESTAURANT.
If you and your lover are into Italian food, you should have already booked a reservation at Bambino– one of Nairobi's newest and finest restaurants- and enjoy a meal paired with their finest cocktails. I highly recommend the Negroni or their Long Island! The service at Bambino is always great even during busy nights so you should rest easy despite it being a series of busy nights during the weekend preceding Valentine's. The ambience and slow jazz music played at Bambino sets the mood for great conversation while you enjoy Italian food.
7. OUTDOOR CAMPING AND STAR-GAZING AT KAYS GETAWAY.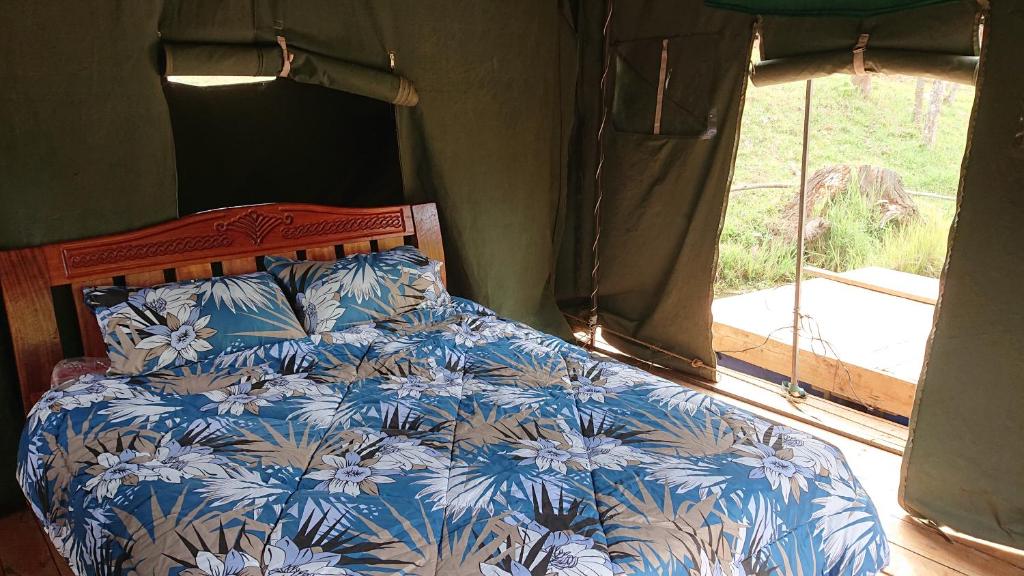 Kays Getaway is a hidden gem located in the hills of Redhill, near Tigoni. The unique accommodation includes three tents floating on a man-made lake at the base of the hill. One gets to the tents via raft and each tent accommodates 2pax. If you love the great outdoors, you can make a reservation through 0721683883 (WhatsApp) to visit Kays Getaway in Tigoni and enjoy an early-night barbecue in quiet Tigoni. Later you retreat to your tent which is Wifi enabled with a flat-screen TV and comfortable bed. You can enjoy the tranquility of the night and stargaze and enjoy the evening with your lover.
8. PICNIC IN THE WILD AT NAIROBI SAFARI WALK.
Valentine's Day is about sharing moments and celebrating your love. A day excursion at Nairobi Safari Walk will set you back KSH 300 per person and you will enjoy the sunny outdoors and views of wildlife. Planning for this requires packing a picnic basket and carrying a shuka to set up the picnic site. You should certainly wear your sunscreen and carry some water. I recommend having your date here in the late afternoon and catching the sunset as you have a glass of wine with your significant other.
9. POTTERY DATE AT NAIROBI ART GALLERY.
A pottery date on Valentine's Day is perfect for anniversaries and lovers who don't mind getting a little dirty. It also shows that you took a little time to plan out a date for this lovers' holiday and earns you a few points for originality. I highly recommend this to couples who would love to try something new together and possibly find a hobby. Making pottery needs patience and concentration so you will get to spend quality time and learn more about your significant other as you make conversation. Nairobi Art Gallery is also a sight for sore eyes with the vast array of art pieces that decorate the walls.
10. PRIVATE DINNER OUTDOORS AND A HOME-COOKED MEAL.
Valentine's Day does not have to be hard on the pockets. Nothing says romance like effort and intentionality in acts of service meant to please your significant other. If you are the type of person who enjoys cooking, you can prepare a meal and have a wine pairing or order in food that is an aphrodisiac like seafood from Mawimbi Restaurant or Oyster Bay Restaurant. A trail of rose petals leading up to your table set for two to enjoy a candlelit dinner is certainly the epitome of romance. If you would like, you can hire a saxophonist to serenade you and your lover. I have gone through the trouble of finding the perfect saxophonist for you so you don't have to fret! Book Ian the Saxophonist on 0701115137 and enjoy your private romantic evening.
I am a bubbly extroverted 25 year old currently living and studying in Nairobi. I enjoy travelling and trying out new places to eat. My favourite place to be is anywhere by the beach, with a beer. You will most likely find me with my nose in a book or dining alone, like most extroverts do, of course.