Pizza has become one of the most popular meals among Kenyan millennials. Because of this popularity, a lot of domestic joints, Italian restaurants and international pizza joints have opened up. And some high-end restaurants have even started selling pizza too, so as to cash in on this pizza craze. The pizza joint boom has made it hard to find a restaurant that sells the best pizzas at the most affordable prices. So, I've updated my list of the best joints around Nairobi, to help you with your search for The Best Pizza in Nairobi in 2023.
Located at the Greenhouse Mall on Ngong Rd, this Restaurant, Lounge & Art Gallery is one of my favourite places to wine and dine. The pizza at La Terrazza is made from authentic Italian ingredients and always leaves me craving for more. La Terrazza offers scenic rooftop views of Nairobi, which creates the perfect ambience that is great for dates. The price of pizza ranges from KSh 950 to KSh 1500. This is expensive compared to other restaurants in Nairobi. However, the tasty pizza coupled with the service and beautiful location makes it worth it.
Matteo's Restaurant was a close contender for the number one position. The quality of pizza sold here is unmatched by any other restaurant in Nairobi. Located on the Ngong Rd and Karen Rd junction this hidden gem ticks all the boxes of a great Italian restaurant. The cosy outdoor seating creates the perfect environment to enjoy an afternoon meal with family and friends. The prices of Matteo's pizzas range between KSh800 and KSh1450.
Solo Grano is an Artisanal Italian Pizzaria located at Gigiri Lane, Nairobi. Their name translates to  "Only Green" in Italian. Solo Grano's pizzas here are among my favourites. They make their pizza from authentic Italian ingredients, and they use Doppio Zero to make the base of all their pizzas. Any other ingredient that doesn't need to be from Italy they source locally. This is a big plus for me. The prices of their pizzas range from KSh 500 to KSh 2000. Make sure to try out some offerings from their Gourmet Pizza menu, especially the Tarfuto E Funghi.
Bambino is one of the newest Italian Restaurants in Nairobi. It is located at 9 West, occupying the space formerly owned by another favourite Mediterraneo. The pizza here is extremely good and their prices range between KSh 1200 and KSh 1800. They also offer vegetarian pizza. My favourite pizza on their menu is the Lomo Saltado Pizza. I highly recommend it.
Located in Karen Shopping Centre, Que Pasa Bar & Bistro is the perfect place to enjoy your evening pizza. The pizza here is always good, and the consistency in quality makes it a dependable place to satiate your pizza cravings. Despite the high-quality pizza, their prices are affordable ranging between KSh800 and KSh1350. Que Pasa bakes its pizzas in wood-fired ovens, with the dough being baked from early morning till late at night. Because of their dedication to the pizza-making craft, Que Pasa is a favourite among many. The restaurant has a wide clientele that includes locals, politicians, and expatriates. The good ambience and service is another big plus for this restaurant.
With locations on Lenana Road in Kilimani, Village Market, and Karen, Osteria del Chianti is really popular with fans of Italian food. Being an Italian restaurant, it isn't surprising that they have really good pizza. Their pizza menu has a large variety of pizzas with the prices of the pizzas ranging between KSh800 and KSh1450. Osteria del Chianti has arguably the best pizza in Nairobi.
Located in Muthaiga Shopping Mall on Limuru Road, La Dolce Vita is an authentic Italian restaurant, with an Italian chef and a rich Italian history. La Dolce Vita was founded in 2001 by Chef Riccardo Fiora, a Tuscan who moved to Kenya in the '90s. The restaurant is now run by his heirs. Such a rich restaurant history deserves only to be accompanied by excellent cuisine. And as far as pizza is concerned this restaurant lives up to my high expectations. The pizza is baked in a brick wood-burning oven and is really tasty. They have a wide selection of pizzas all reasonably priced. The ambience here is really good, and the huge selection of wines makes it perfect for pizza dates.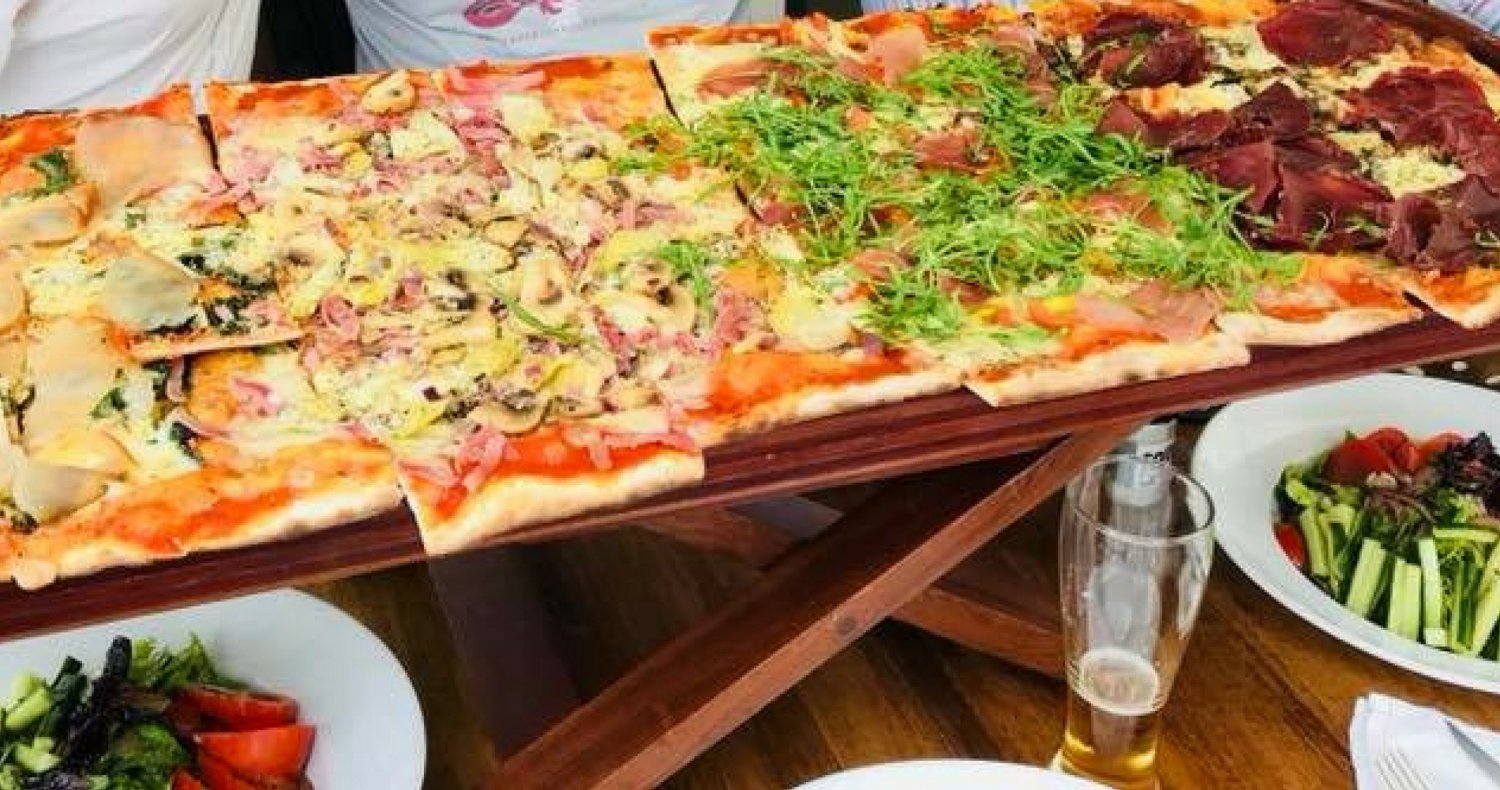 Located in Village Market, Gigiri, Pomodoro is a favourite among locals. They serve really good pizza at a friendly price. Its location on the food court makes it easy to find, and you will never miss a seat, which is a big plus. Pomodoro Italian owned, and the owner is always around to ensure only the highest quality food is served. On their good days, you might end up having the best pizza you have ever eaten in Kenya.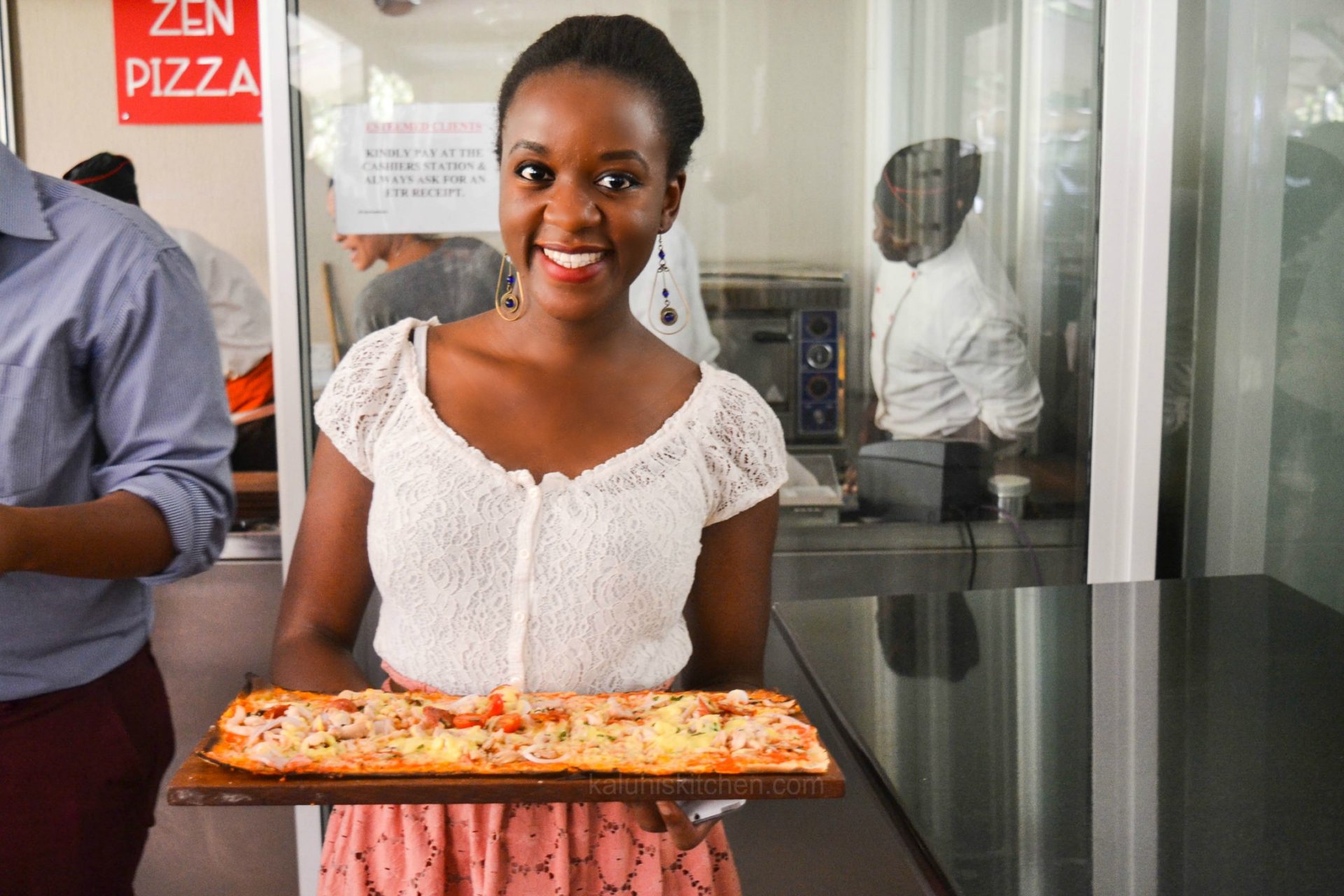 Zen Garden is a venue located along Lower Kabete road. It houses two restaurants, Bamboo Oriental Restaurant and, Jade Coffee and Tea House. The pizza at Zen Garden is consistently good and you will never be disappointed. Staff here are also friendly and the service is quick and efficient. Zen Garden has a really good ambience, and the garden is really beautiful and relaxing making the restaurant perfect for having meals.
Level 24 Eatery is a vegan and vegetarian restaurant located on the 24th floor of Le'Mac on Church Rd. This is the only vegetarian pizza joint on my list. I generally don't enjoy vegetarian food but their in-house pizza, "The 24", made me question my lifelong dietary choices. For vegetarians it is arguably the best pizza in Nairobi. Level 24 has a beautiful panoramic view of the city and the first skywalk in Nairobi. The prices of their pizzas range from KSh 800 to KSh 1400.
Click the links below to get more insightful tips and tricks:
Top 10 Spas in Nairobi
Top 10 Spas in Mombasa
20 Things to do with Kids in Nairobi
Top 10 Nightclubs/Pubs in Nakuru
10 Best Nightclubs/Pubs in Mombasa
Top 10 Hiking Spots Around Nairobi
10 Best Camping Spots in Kenya
Top 10 Places to have Lunch in Nairobi
Top 10 Things to do in Nakuru County
10 Best Places to Eat in Mombasa
Top 10 Picnic Spots in Nairobi